LEARN A LANGUAGE :
FIND A NEUROLANGUAGE
COACH NEAR YOU AND START YOUR BRAIN FRIENDLY LANGUAGE LEARNING JOURNEY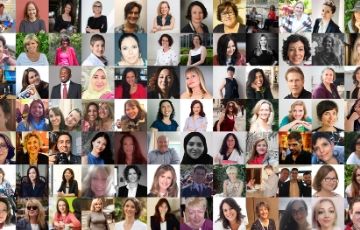 Already a Neurolanguage Coach?
Join the Network today and connect with potential clients who want to learn a language and the worldwide NL Coach family.

Get access to exclusive content and support.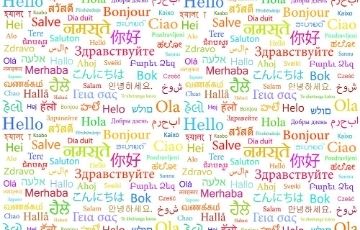 Want to Learn a Language Fast?
Learn a language using a fast, efficient and brain-friendly method.

Search for a NL Coach near you and get started today.
What learners are saying…
Personalizar la enseñanza de idiomas adaptándose al alumno
Michelle se preocupa en personalizar la enseñanza de idiomas adaptándose al alumno, analizando y reforzando sus puntos débiles y contribuyendo a mejorar la confianza en uno mismo. Profesional y entusiasta en su trabajo es, además, una excelente persona. 100% recomendable!!! (Laura Montero)
Creative solutions to help each student
Monica has been my teacher since 2014, teaching me both Spanish and Catalan in my time working with her. She is not only a phenomenal teacher, but she is an absolute delight to work with and learn from. She is always so positive, clear, and is never condescending in her methods of teaching. She seeks out creative solutions to help each student understand in a way that suits their particular language objectives. She truly goes above and beyond for her students and I would recommend her to anyone and everyone looking to improve their language skills (Mary Kate Bell)
Tailored approach has proved to be successful…
Liz has been a wonderful and highly-professional teacher, leading our English lessons efficiently and proficiently. Her tailored approach has proved to be successful, and we really got along during our conversations. I've really enjoyed practising English with her, trying to stay on top of things and following her tips on how to improve my vocabulary and my knowledge of idiomatic expressions and phrasal verbs. I take the rap for any mistake in this review and I presume it will be hard for me to find another teacher like Liz!! (Francesco Masci, UnipolSai Assicurazioni S.p.A., Italy – Liz Bufton's coachee)
Learning environment that is encouraging and positive
Struggling to find a course in Catalan that would meet my needs, I turned to Skype classes, and was lucky enough to get in touch with Mònica. She tailors the classes perfectly according to your expectations and previous knowledge, in a way that no course can match. With a great ability to create a learning environment that is encouraging and positive, Mònica's enthusiasm and creativity turns learning into pleasure. Learning, and starting to speak, a new language has never been as easy, fun and fast. If you are looking to improve your Spanish or Catalan skills I can only urge you to contact Mònica. You will not regret it. (Sanna Findahl)
Highly focussed on my daily working needs and demands
About 5 years ago I started taking Ernesto's English program. He has always shown himself as a very different professional because of the approach and dynamics with different kind of activities and tasks, always aiming to get the coachee out of the comfort zone and providing feedback and improvement points immediately after sessions, as well as monthly achievement reports and indeed strengths reinforcement. This has been customary for the past years' partnership and it has been such a positive experience that besides the English program I am currently taking the Spanish and French programs as well. All of those with a corporate perspective which highly focus on my daily working needs and demands. I strongly recommend him to anyone looking for a coach in these 3 languages as well as a career coach. (Rafael Leite Mussato)
Takes the time to understand how you best learn
Emmanuel is a fantastic teacher – he takes the time to understand how you best learn, and then teaches you using what he has understood to make it as fast and enjoyable as possible. I started off with only a basic school-level knowledge of French and within 2 years felt comfortable enough to apply for French jobs within my occupation. Kind, enthusiastic, understanding and a teacher I cannot recommend enough (Rachel Stepek)
I needed to improve my English and the conventional English schools didn't work with me
I needed to improve my English and the conventional English schools didn't work with me. Your technique teaching English, with your personal coaching approach, showed me a different way to learn English. I had never had online classes and it's a great experience – you can manage your free time better and it's much better than classes in person. It's the first time that I am enjoying learning English and these sessions have allowed me to progress in my career. Thank you Frances! You are a great professional! (Elena Torrente)
Boosted my English communication skills but also my self-confidence
Carol is a fantastic coach, she is a highly talented person who stimulates the learning process and goes well beyond purely linguistic questions. Our sessions together have not only boosted my English communication skills but also my self-confidence. Thanks to her personalized, collaborative approach, Carol is one of those people who gave me the strength to set up my own company. While drinking tea and having lots of fun !! I'm really looking forward to working with Carol again soon. (Marie MOLLE-PROUDHON)
Preparata e professionale oltre ad essere una persona precisa, puntuale e di forte empatia
Sophia e' un'eccellente insegnante. E' molto preparata e professionale oltre ad essere una persona precisa, puntuale e di forte empatia. Il suo metodo di insegnamento e' molto efficace, le sue lezioni non sono mai banali, sono molto interessanti e finiscono purtroppo in fretta (Raffaella Farina)
I decided to try a different methodology to learn faster
I started my neurolanguage coaching ® sessions because I was exhausted of trying to learn English in language schools. So, I decided to try a different methodology to learn faster. Now, I see my improvement when I start conversations or when I need to ask questions at work, for example. My English has improved in a short period of time. Fernanda has focus, she knows what is better for you and also she knows what methodology she can use to help you improve your English more efficiently. She prepares different lessons and involves you in the context, with this methodology you will learn faster. I really enjoy her neurolanguage coaching ® sessions. (Diogo Affonso)
I'm feeling more confident
Speaking English has always been a big challenge. I attended many English courses throughout my life and always felt that something was missing: fluency. Three years ago I decided to face the challenge of working in the United States. Then, I noticed how hard it was to speak English with my colleagues and clients. Even though my boss used to tell me that my conversation and pronunciation would improve over time, I was still uncomfortable about it. I didn't want to take another English course because I knew it would be a waste of time. One day I saw Fernanda's post on Facebook about her neurolanguage coaching® sessions and how this method was helping one of her clients. I related to her client because his problems were similar to mine. I decided to get in touch with her and schedule my Initial Interview. I really enjoyed that we made a plan for three months. It was awesome, the best thing that could have happened to me! We've been working on my mistakes, pronunciation, and self-confidence. My meetings became more productive and I'm using better arguments because my English comes more naturally now. The last feedback I received from my manager was very positive and I'm feeling more confident because now I know that my English is good enough. I strongly recommend Fernanda as a neurolanguage coach. Thank you, Fernanda! (Fabio Sirbone)
I never wanted the classes to end
I was new to Portuguese, and did not consider myself a natural language learner. Marília's love of language and teaching, and her dedication to her passion, made lessons with her a delight. Every lesson with her just flew, the lessons were informative, practical, and fun. I never wanted the classes to end. Every class was designed to build on the last lesson, and Marília was open and happy to discuss learning challenges. After 5 weeks and almost daily lessons, I was amazed at what I had learned, and (2 months) later back in Australia, what I have retained. She is an outstanding teacher, outcome and detail focused. Marília often talked about the teacher / student relationship being a flexible partnership, that both contribute to for a common outcome, and to the individual goals also. I could not agree more. If you are lucky enough to have Marília as your teacher, it will be an experience you will never forget. I hope to be able to engage her again when I return to Brazil. She is simply the best you will find. (Christopher Bayliss)
Instrumental in building my confidence
Helen coached me in English when I was preparing to take an international job. She was instrumental in building my confidence to move into working in English. Dynamic, motivating and committed, Helen is a wonderful coach. (Magali Pretin)
What is Neurolanguage Coaching?
"Neurolanguage Coaching® is the efficient and fast transfer of language knowledge and skills from the Language Coach to the Language Coachee with sustainable effects facilitated by brain-based coaching and coaching principles and neuroscience."
Neurolanguage Coaching® introduces an understanding of the theory and principles behind ?? brain-based coaching and how neuroscientific research can assist in understanding and formulating powerful coaching conversations.
One of the reasons that Rachel Paling created the method and approach was to bring a "crystallised definition and structure" to the general term of language coaching, but with the added extra of neuroscience and how the brain functions, learns and reacts. Rachel personally began with this quest 18 years ago, when she was first introduced to the concept of language coaching in Germany.
Neurolanguage Coaching® is focused on and ever related to the learning, improvement or enhancement of a language that is being learnt, practised or utilised by the coachee. It encompasses all that we have said relating to the world of coaching: coaching models, tools, structure, practices, philosophies and in addition the ethics and standards of the International Coach Federation.
When completing the full Neurolanguage Coaching certification courses, Neurolanguage Coaches are trained in the practical application of neuroscientific principles, relating to how the brain learns, functions and reacts, in particular in relation to emotional triggers when learning a language, drawing Krashen's affective filter into the scientific evidence arena.
Pure language coaching does NOT normally draw upon the neuroscience and how the brain functions and learns.
More Reasons to choose Neurolanguage Coaching...